---
Sewer Line Rodding |
Plumbing in Barrington, IL 60010
A Barrington home had tree roots blocking the main sewer line. We power rodded the main sewer line and pulled out a ton of roots. After rodding we flushed the line with water to make sure it was flowing properly and cleaned up to pre-work conditions.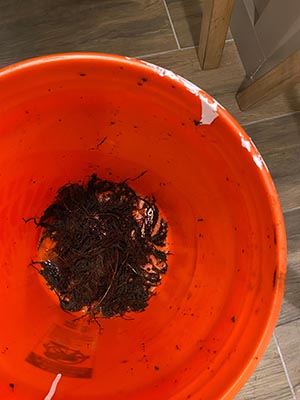 ---
Drain Line Repair | Plumbing in Palatine, IL 60067
DMR replaced corroded drain lines in Palatine.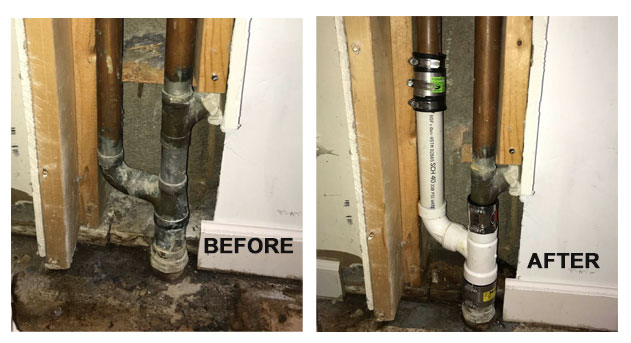 ---
Leaking Pipes Repair | Plumbing in Mundelein, IL 60060
Leaking pipes under kitchen sink were due to corrosion. DMR replaced the pipes with new Y-branch tail piece and non-corrosive PVC P-traps.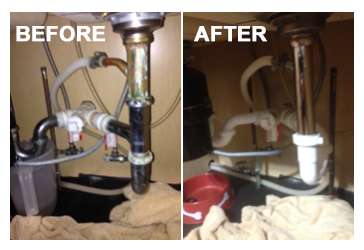 ---
Sewer Backup Repair | Plumbing in Long Grove, IL 60047
Whole house was backed up and toilet was gurgling. Upon further diagnosis, we found it to be a broken sewer pipe. Once we excavated, we found the break and replaced it with new PVC piping and fittings.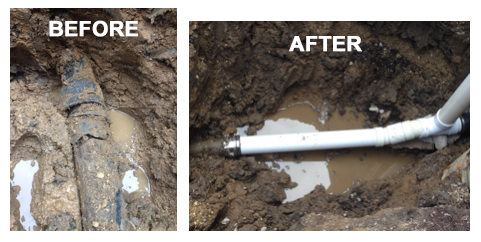 ---
New Vanity Installation | Plumbing in Palatine, IL 60067
Bathroom modernized with installation of a new vanity, faucet, and drain.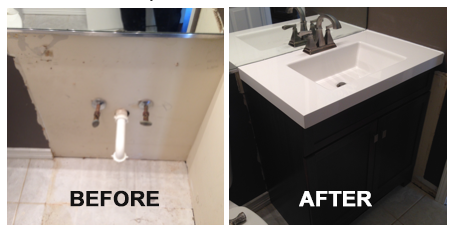 ---
Sewer Pipe / Septic System | Plumbing in Palatine, IL 60067
Replacement of sewer pipe into the septic system.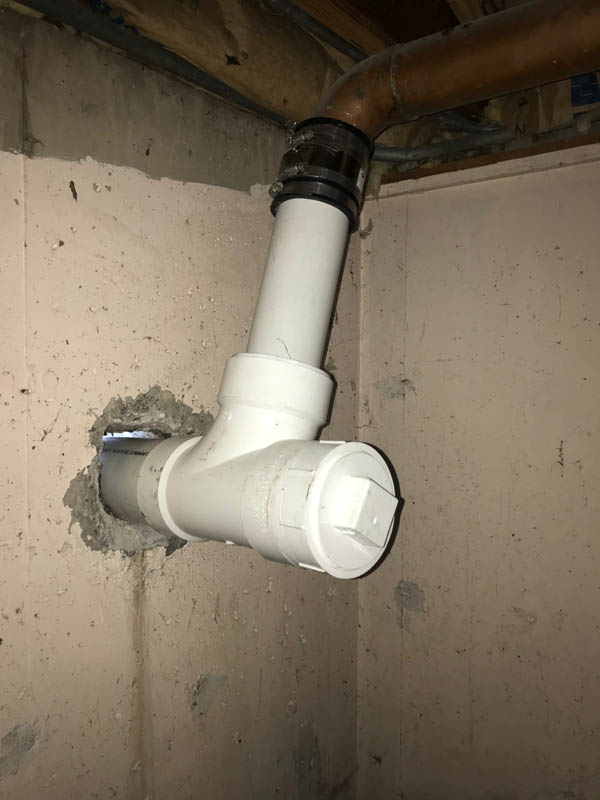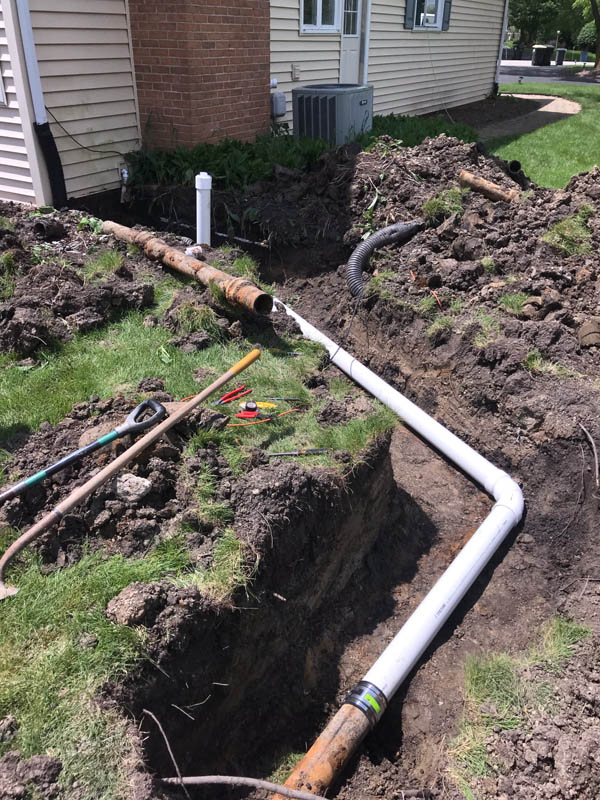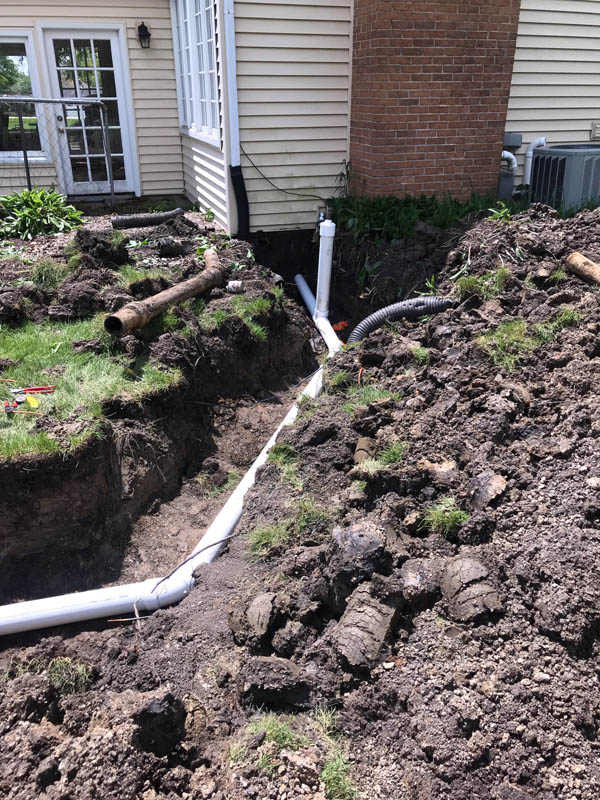 ---
Sump Pump Discharge Line Repipe |
Plumbing in Barrington, IL 60010
Full repipe / full replacement of the sump pump discharge line in Barrington, IL.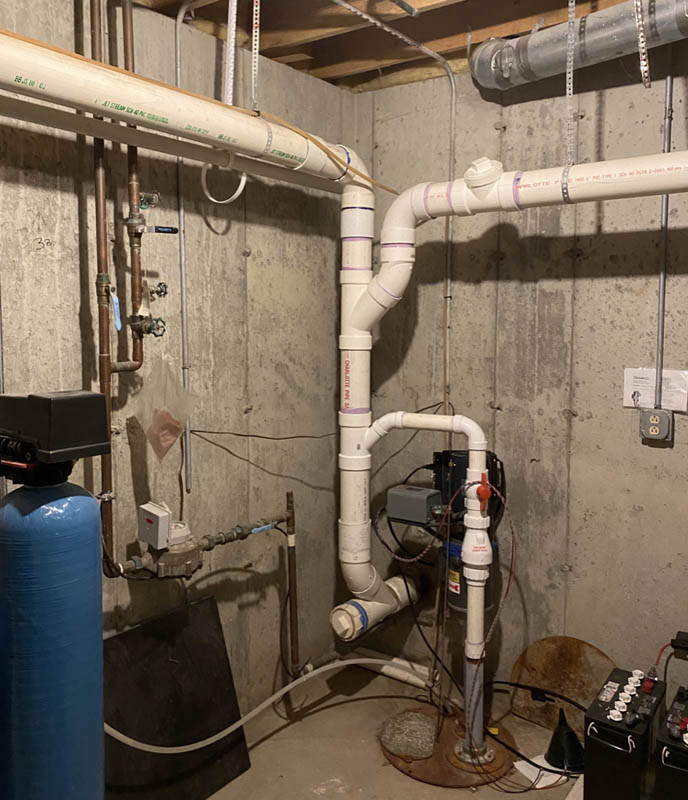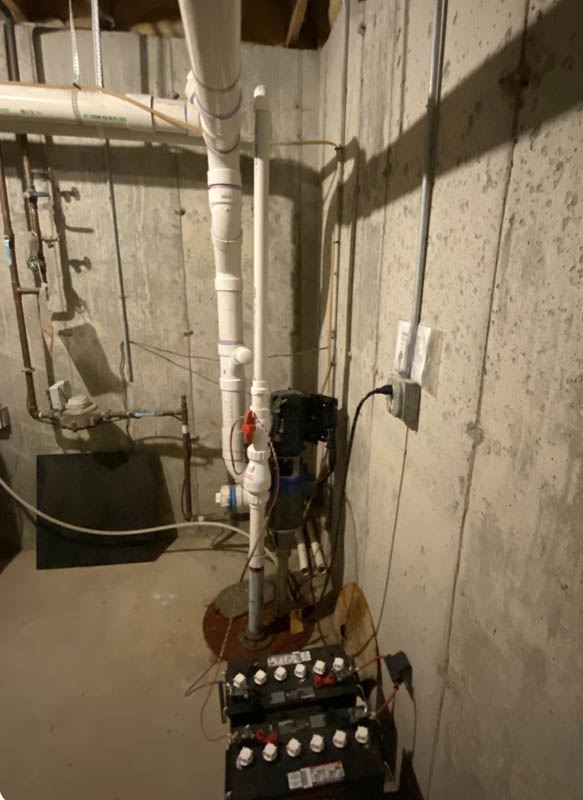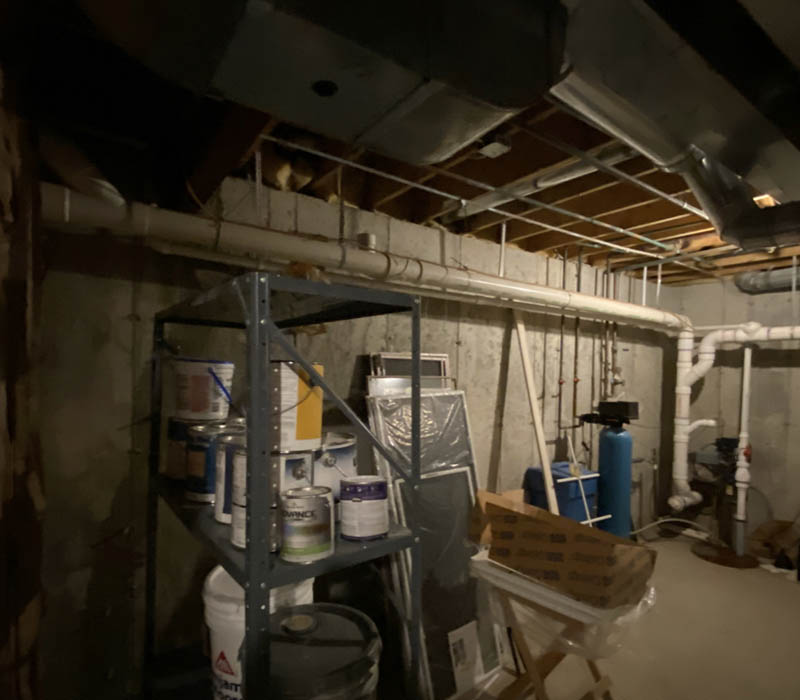 ---